Standard and Custom Shipping Barrels to Meet Your Needs
Our "Master" All-Fibre shipping barrels are backed by 100 years of manufacturing experience to deliver a high-quality, lightweight, durable container to protect your product, your customers, and the environment. First designed to ship cheese from the dairy-rich region, these barrels are suitable for a wide variety of shipping contents.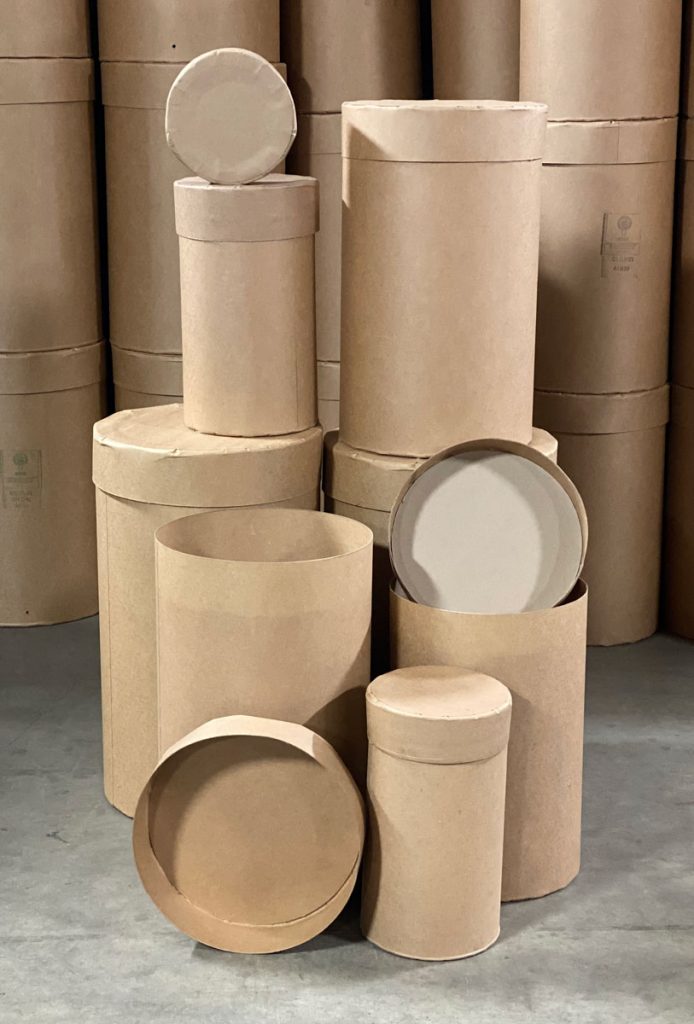 The All-Fibre line is our most economical set of drums and are available in standard sizes from 10 gallons to 61 gallons, or customizable to whatever dimensions and specs your business requires. These drums are entirely made of fibre for the walls and heading, with no metal components, but are strong enough to handle heavyweight material. They come with an all-fibre telescoping slipcover. The "Master" All-fibre drums are available with paraffin coated exteriors. Single-color screen printing is also available.
We can modify our standard barrels to meet your needs or can fully customize solutions, including adding ply for added weight capacity, or changing the dimensions. We will learn the needs specific to your business and work with you to produce the right solutions.
Cost Savings
"Master" All-Fibre barrels are available in standard sizes and construction, or they can be customized to meet your exact specifications. Prices vary depending on size and construction requirements, but in general, our barrels are typically far less expensive than containers made of other materials and are considerably lighter, which provides further savings on freight. For instance, a 55-gallon fibre barrel from The Master Package Corporation weighs between 12-15 lbs, which is at least three-times lighter than an average steel drum, meaning more product can be loaded onto a semi-trailer before it meets its weight load limits.
These barrels can nest inside one another for reduced freight costs from our distribution facility. They can be shipped loose or on pallets for whatever unloading methods you prefer, and because they are lighter, they are much easier to receive and load. Thanks to their paper-based composition, they do not have to be returned, like plastic or steel drums, and can either be discarded or fully recycled.
Contact us today and we will work with you to learn your business and help determine the best product for your needs. If standard barrels do not suit your specifications, we will be happy to develop a custom solution for your business as needed.