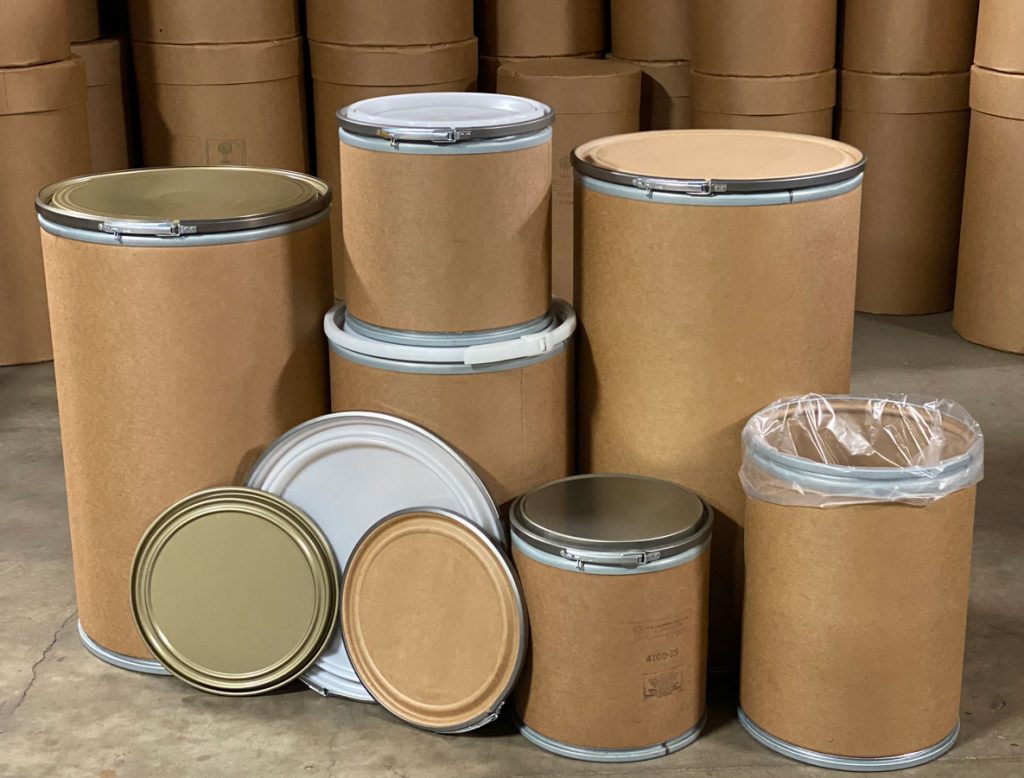 Standard and Custom Shipping Barrel Solutions
The "Master" Lever Lock fibre barrel is made of Virgin Kraft linerboard with liquid sodium silicate between the plies as adhesive, all while ensuring a lightweight, yet hardy construction that reduces freight costs and facilitates easy handling.
They feature a steel band on both ends, with several types of covers available, including steel, plastic, and fibre — with or without gaskets. The covers can be quickly and easily removed for dispensing and are readily replaced to eliminate contamination of the contents. "Master Lever Lock barrels are available with vapor or moisture barriers and liners and paraffin coated exteriors. They can also be single-color printed to your specifications.
We offer standard sizes and composition, but we also offer custom solutions with additional ply for added weight capacity and altered dimensions to your precise requirements. Based on your needs and shipping contents, we will work with you to deliver the right solutions.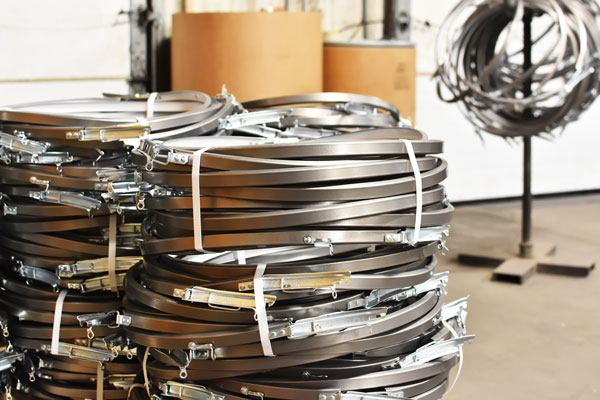 Cost Savings
Thanks to primarily being composed of paper-based fibre, our "Master" Lever Lock barrels are extremely cost effective, particularly compared to those made of steel. And because they are lighter weight (a third of the weight of steel barrels), our customers will save on their own freight costs, as more product can be loaded onto a semi-trailer before it meets its weight load limits.
Depending on your preferred receiving methods, these barrels can be shipped loose or on pallets. Their lighter weight facilitates easier handling. Due to their fibre composition, they can either be discarded or recycled rather than shipped back to us for reuse.
We have been producing fibre barrels for 100 years and stand by the quality of our products. But we also strive for the utmost in customer service and will work with you to deliver the right solution for your needs. If our standard-size barrels do not meet your requirements, we will be happy to develop a custom solution for your business.
Contact us today to learn more.